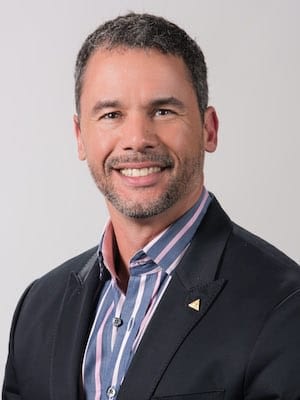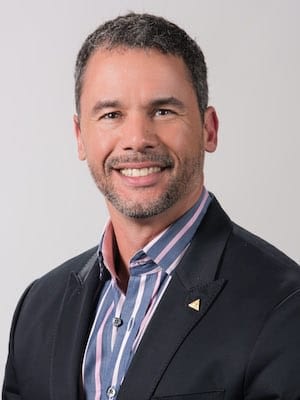 CIC, CBIA (President)
A native of Fayetteville, Bryan returned to his hometown in 2002 after 6 successful years in the telecommunication industry, to open Miranda Insurance Group, Inc. After growing the agency for 5 years Miranda Insurance Group merged with what was known as the Vanstory-Exum Agency, originally started in 1948 (owned at that time by Ron Darden). The newly formed agency is now known as Darden, Miranda & Associates Insurance. Ron Darden retired in January of 2016 and Bryan Miranda now runs the agency as its President.
Bryan attended high school at Pine Forest Senior High then attended The University of North Carolina at Wilmington before getting his BS in Education from Fayetteville State University in 1996. Bryan currently serves as the Board Chair for the YMCA of the Sandhills. He is also an active member of Fayetteville Homebuilders Association and the IIANC. Past appointments in include membership in the Fayetteville Association Realtors, Mortgage Bankers Association of Fayetteville, Hope Mills Chamber of Commerce, Business Network International, CEED, Task Force Chair for Erie Insurance, & IIANC Social Media Committee. Bryan is active with Village Church as well as coaching Upward Basketball.
Bryan enjoys working out, being active outdoors, spending time with his family and playing golf.